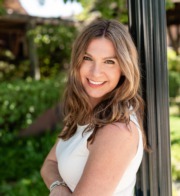 Patrice Sandstrom, CEO of The Patrice Sandstrom Real Estate Group, leads an expert team of relationship- based and results-driven agents, and holds over 18 years of experience in the Greater Bay Area. Patrice and her team love what they do and are committed to being an advocate for their clients and ensuring a happy and successful transaction every time.
Patrice personally prides herself on being a strong negotiator and it is her job and honor to represent people in their real estate decisions, being trusted with such a large part of their wealth.  
She first became a licensed Realtor in late 2005 and although it was a slower market, she thrived, learning quickly from challenges and being rewarded by her hard work.  As a result, she has consistently been in the top 10% of production both locally & nationwide for over a decade. We love what we do, and have many happy clients to prove it. Every year since 2008, Patrice has been included in the President's Circle which is an award given to top producers.  We specialize in selling all types of residential properties all throughout Alameda & Contra Costa counties.  Many of our clients own multiple homes and appreciate our top-notch service whether they are buying or selling their own personal home or are making changes to their portfolio by buying an investment or vacation property.
 The Patrice Sandstrom Real Estate Group was named the Top Producing Team and the Top Listing Team for the past three years. Patrice personally was awarded The Spirit Award and the Growth Award - for helping to sponsor the newest agents at our Keller Williams office.  KW Danville is the #1 office in the state of CA as well as #1 in its region. As of 2017, Keller Williams is ranked the NUMBER ONE real estate company in the United States for most sales & highest sales volume. For ten consecutive years Diablo Magazine has designated Patrice with the "San Francisco East Bay Five Star Real Estate Agents Award." This is based on providing exceptional service and overall client satisfaction - less than 1% of agents in our area receive this prestigious award.
 Because of her hard work, dedication, and experience, she has earned the honor of serving on our Agent Leadership Council, leading our Growth Committee, and acting as a trainer and mentor to new agents.  She is so proud of our achievements and awards, but helping others to achieve their goals is truly what drives Patrice as a person. She is strategic and competitive about her business and she is strategic and competitive about buying and selling homes.